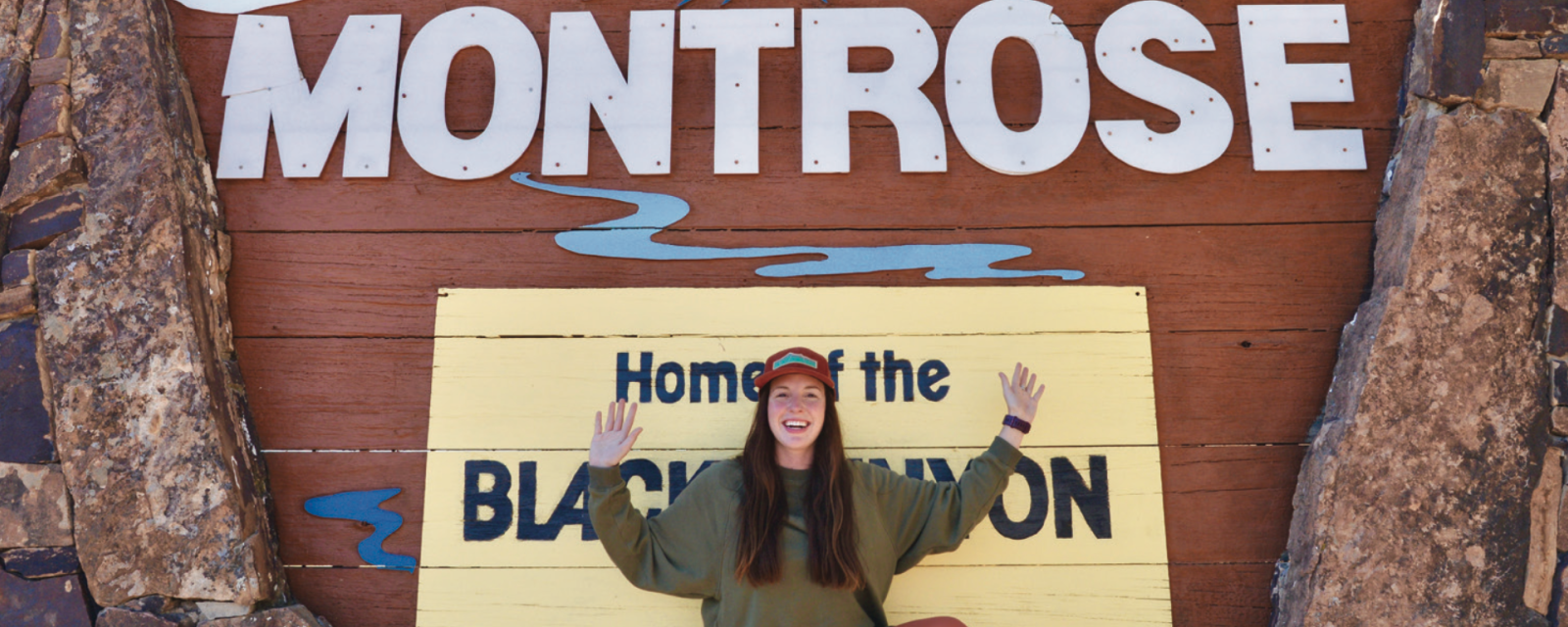 We know the feeling. You've been to Montrose and have become captivated by its charm. Those thoughts start to creep into your mind like... "What would it be like to live in Montrose?" Glad you asked!
Those views though! Look in any direction: Epic sunsets and fall colors take your breath away! 360 degrees of mountains, from 14ers to mesas to the wonders of Black Canyon National Park. When you wake up every day to picturesque mountain views like we have in Montrose, there is always something to be grateful for.
Outdoor lifestyle is cool (and accessible). Coloradans have made the outdoor lifestyle "a thing". Bike and ski racks are status symbols, and are you even from Colorado if you haven't tried stand-up paddleboarding or snowshoeing? Montrose is the trailhead to your natural playground. Here, the mountains aren't just for weekends.
You can kiss your commute goodbye. Picture this: The clock hits 5 pm on a workday, your bike is strapped up on the car, and you head to the trails. By 5:20, you're peddling your way to yet another incredible view. By 6:45, you're home for dinner.
The Internet is crazy fast. AND it's local. And affordable. The addition of 1 Gig Internet to our community has opened endless doors of possibility and opportunity. Montrose is also home to Proximity Space, the #1 coworking space in the world as rated by Forbes magazine. The company was founded right here and has gone global with its software.
Wanna get away? Easy. Buy a plane ticket to any of the direct-flight options leaving MTJ, drive five minutes to the airport, park your car within a 60-second walk of the front door, and enjoy local coffee or microbrews while you wait for your flight. Road trips more your style? An hour's drive will have you taking in the jaw-dropping Telluride valley, soaking in the Ouray Hot Springs (said to be the Switzerland of America), or cruising through Palisade wine country via horse-drawn carriage.
Education matters. Our school district recently became one of the first in the state to be designated as a STEM (Science, Technology, Engineering, Math) district. Our kids have alternative learning models that present them with problems and scenarios they are more likely to encounter in real life.
You will make more money here. The economy is good. Cost of living is relatively low, especially compared to many other Colorado areas. Our local governments are in excellent financial shape. Your dollar will stretch in farther Montrose.
We mean business. We have a great team that works together in the delivery of services to existing and potential local businesses. We work at removing barriers for businesses rather than creating them.
Everyone else agrees. We understand the importance of a diverse industry base, which is why we are always seeking new and unique businesses for our market.community has received millions of grant dollars in recent years from organizations and agencies that recognize our potential. These dollars have gone to fund the construction of our rec center, a new middle school, walking/hiking trails, and other community projects.
Big-city amenities, small-town feel. Any given Saturday, you'll see a horse-drawn carriage on Main Street or a tractor slowing down traffic on your way home. Yet, we are home to an award-winning hospital and a brand new world-class recreation center. We have great retail options, fun dining options, and a growing music scene.