Off-Roading
Ditch the asphalt and go off-road!
Montrose, Colorado offers plenty of off-the-beaten-path adventure in the form of 4x4/Jeeping, ATVing, dirt biking, and rock crawling.
Gunnison Gorge National Conservation Area
The rustic roads and trails that wind their way through the adobe badlands — referred to by locals as the "Adobes" — and canyons of the National Conservation Area (NCA) are perfect playgrounds for off-road sports. Open, off-route riding is permitted in the Flat Top and Peach Valley areas. Both areas are located just north of Montrose and feature varied terrain that will challenge ATV and motorcycle riders of every skill level. There are more than 75 miles of designated trails and primitive roads in the remaining areas of the NCA.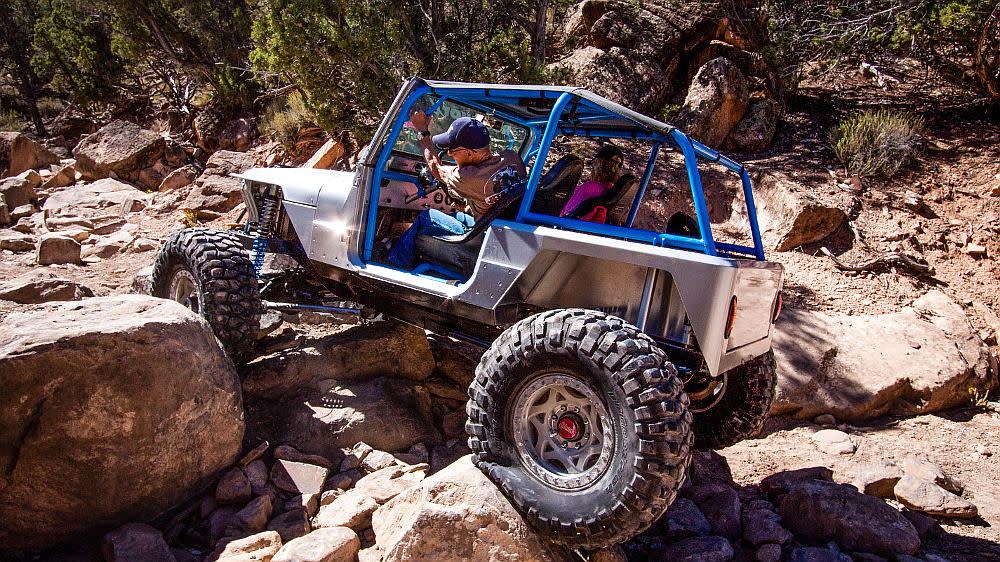 The 20-mile single-track Sidewinder Trail is the most recent addition to the Gunnison Gorge and is already popular with locals. It snakes in and out of canyons and is an expert-level technical trail for those on two wheels.
 
Uncompahgre Plateau
The vast expanses of public lands on the Uncompahgre Plateau are a great place to combine off-roading with hiking, mountain biking, hunting, and camping. For those who possess the right equipment and extra fortitude, the Plateau is also home to some world-class rock crawling routes.
 
Alpine Loop Backcountry Byway
This backcountry byway explores 65 miles of spectacular peaks and narrow glacial valleys, including 12,000-foot passes and well-preserved remains of stamp mills, tramways, and ghost towns. Portions of the route may be visited in normal passenger cars but beyond these points, the Alpine Loop provides exceptional off-road excursions.