Owl Creek Pass and Silver Jack Reservoir
John Wayne loved this country, and so will you! Scenes from How the West Was Won and True Grit were filmed along this magnificent route winding through national forest and river basin country. 

The stunning peaks of Chimney Rock and Courthouse Mountain pierce the blue Colorado sky as you journey along this 1885 cattle-drive trail. Tall white-barked aspen trees, spruce and fir, rivers, reservoirs, and seas of wildflowers nestled among towering peaks provide the setting for the Owl Creek Pass drive.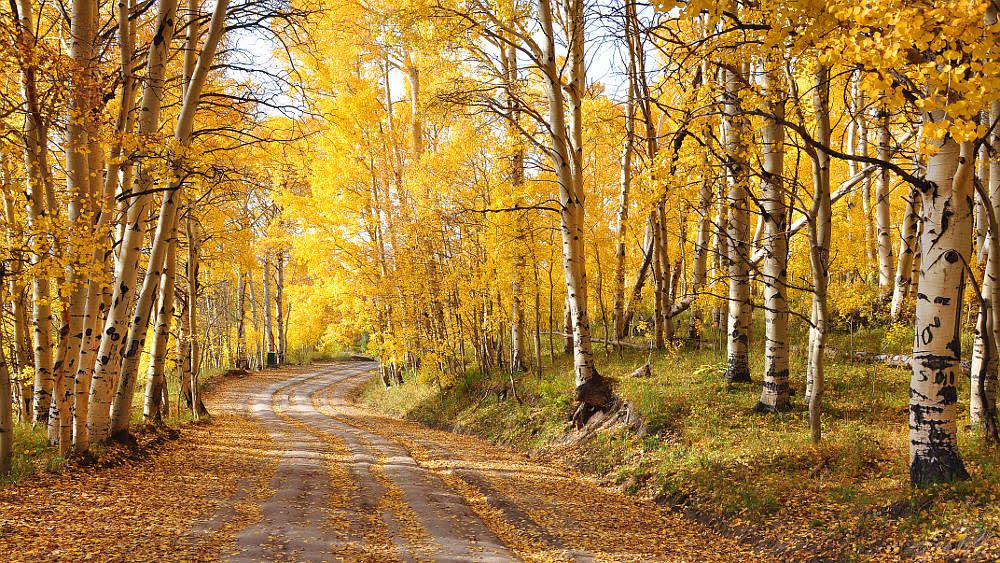 This route provides access to a variety of remarkable four-wheel-drive roads and hiking/backpacking trails. Take a picnic lunch and a camera and enjoy one of Colorado's most charming byways for rest and relaxation, western style!

A well-maintained gravel road (easy driving for conventional cars) will take you up and through the Uncompahgre National Forest, where you will crest Owl Creek Pass at 10,114 feet. A favorite fishing spot is the 325-acre Silver Jack Reservoir. Silver Jack is about 15 miles from the pass and boasts five miles of shoreline. Hikers will enjoy many scenic trails along the reservoir.

Excellent fishing and camping among the pines can be found at Beaver Lake, a short distance up the road.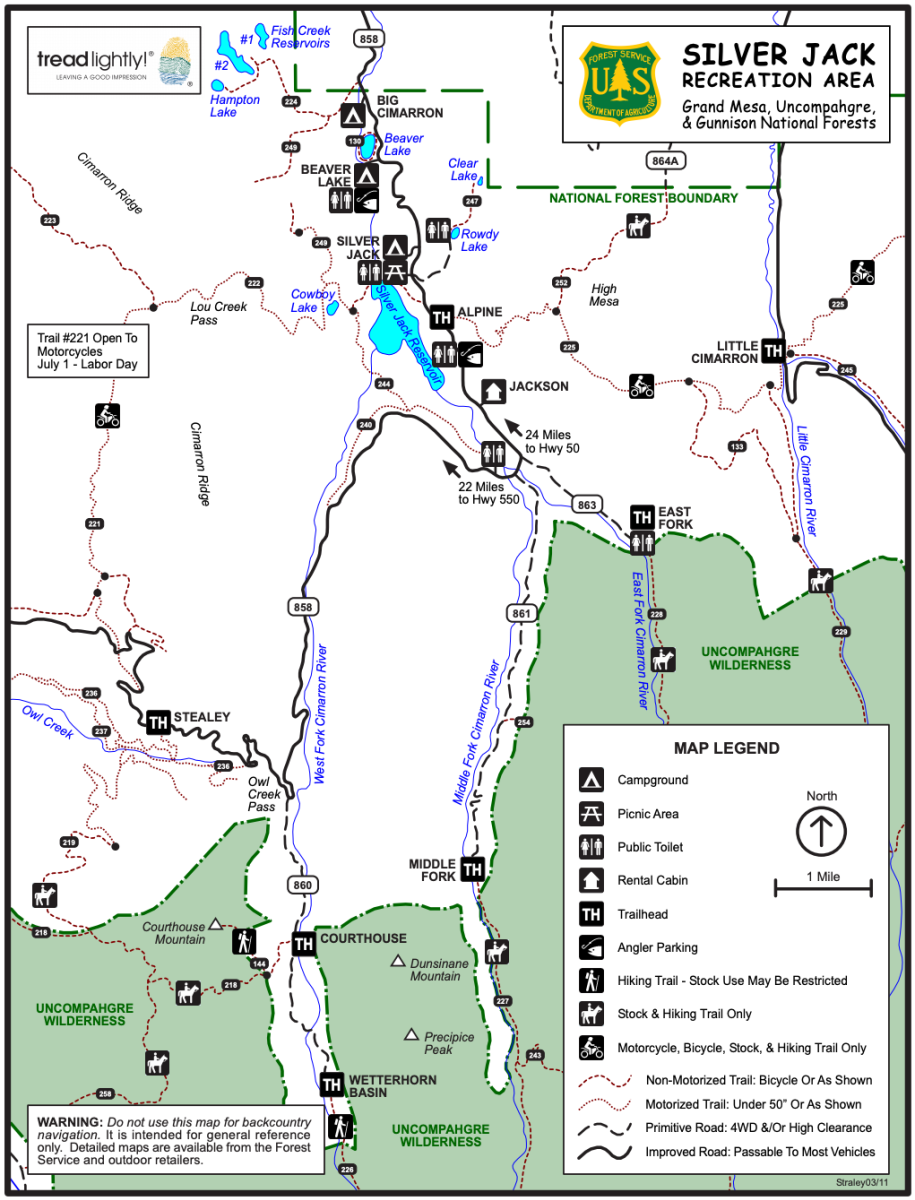 Directions
From Montrose, take US-550 South 20 miles to County Road 8. Drive east 15 miles to Owl Creek Pass and 10 miles to Silver Jack Reservoir via County Roads 860, 861, 858 and 859.