Montrose Regional Airport
With direct air service from major U.S. cities year-round, Montrose Regional Airport makes it easy to reach Montrose from virtually anywhere in the world. In summer, book non-stop flights from Denver, Chicago, Houston, Phoenix, and Dallas. Your options expand during ski season with direct flights from Denver, Dallas, Chicago, Houston, Los Angeles, Phoenix, New York, San Francisco, Charlotte, Salt Lake City, and Atlanta on five carriers.

Book your family's hassle-free Montrose vacation and begin exploring!
Flights
Year-round flights to Denver are offered by United, with additional winter service to Houston, Chicago, New York, Los Angeles, and San Francisco. American Airlines flies direct to Dallas year-round with additional direct winter service to Phoenix, Chicago, Los Angeles, and Charlotte. Delta Airlines serves Atlanta and Salt Lake City, and Allegiant Airlines serves Los Angeles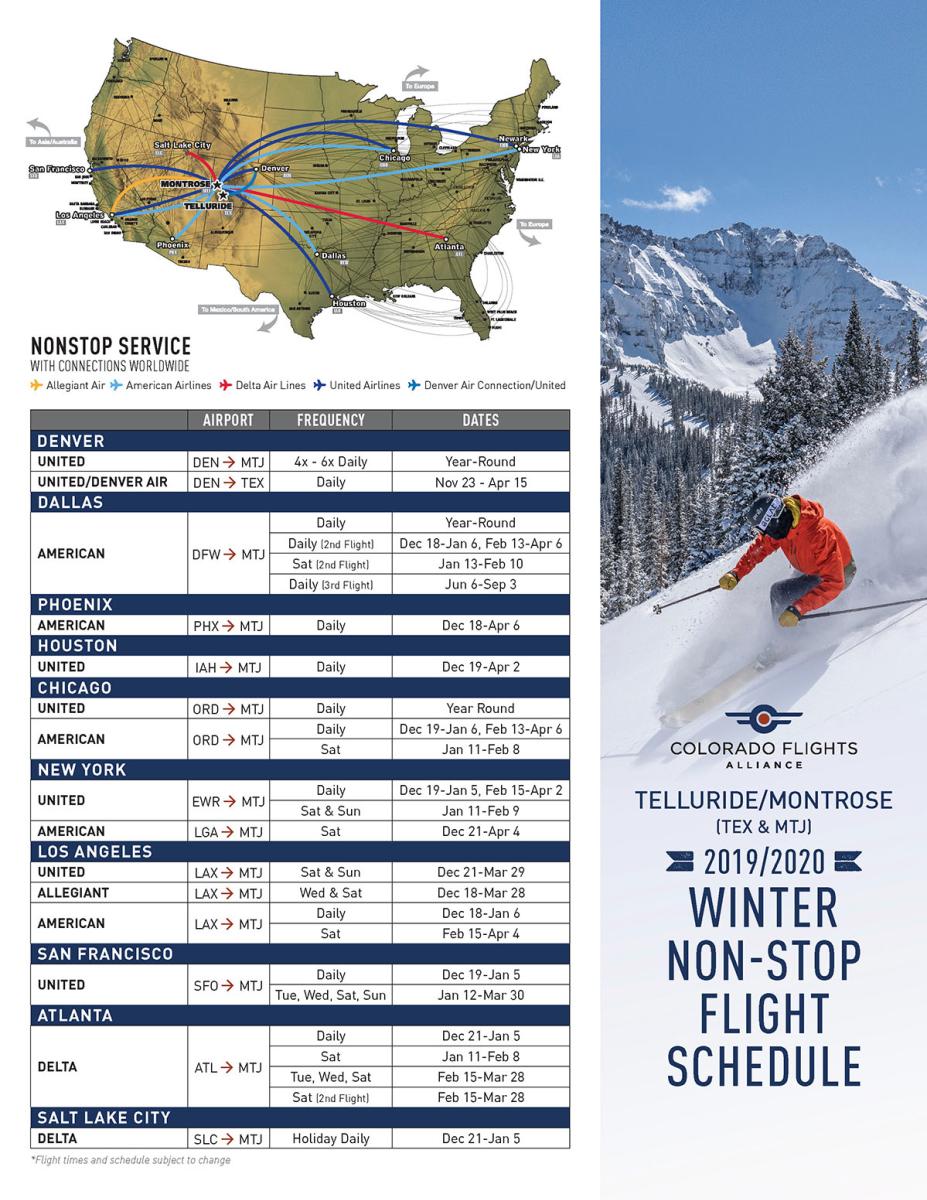 Parking
Republic Parking operates public parking at the Montrose Regional Airport. The rates are as follows:
Daily - $7
Weekly - $42
Monthly - $80
Annually - $675
The monthly and annual rates must be paid in advance. Republic Parking can be reached at (970) 240-8024.
Fixed Base Operator (FBO)
Black Canyon Jet Center is a Phillips 66 Aviation branded dealer and manages the fixed-base operations for general aviation at the Montrose Regional Airport.

Recognized as one of the top FBO's in the country in 2015 by Aviation International News, Black Canyon Jet Center provides fuel, aircraft parking and world-class service to residents and visitors alike.
For more information, call 970-249-7111 or visit this website.