Fun On The Uncompahgre /
FUNC Fest
FUNC Fest 2022 will be held on Saturday, August 13! 
Water sports enthusiasts and the fun-loving Montrose community are invited to enjoy the annual Fun on the Uncompahgre "FUNC Fest" at the Montrose Water Sports Park. This event is hosted by Visit Montrose and features water sports, live music, activities for all ages, food trucks, a beer and wine garden, and vendors from the Montrose area.
FUNC-y Line-Up!
The Colorado FUNC Fest features a full schedule of fun entertainment, live music, and activities for the whole family.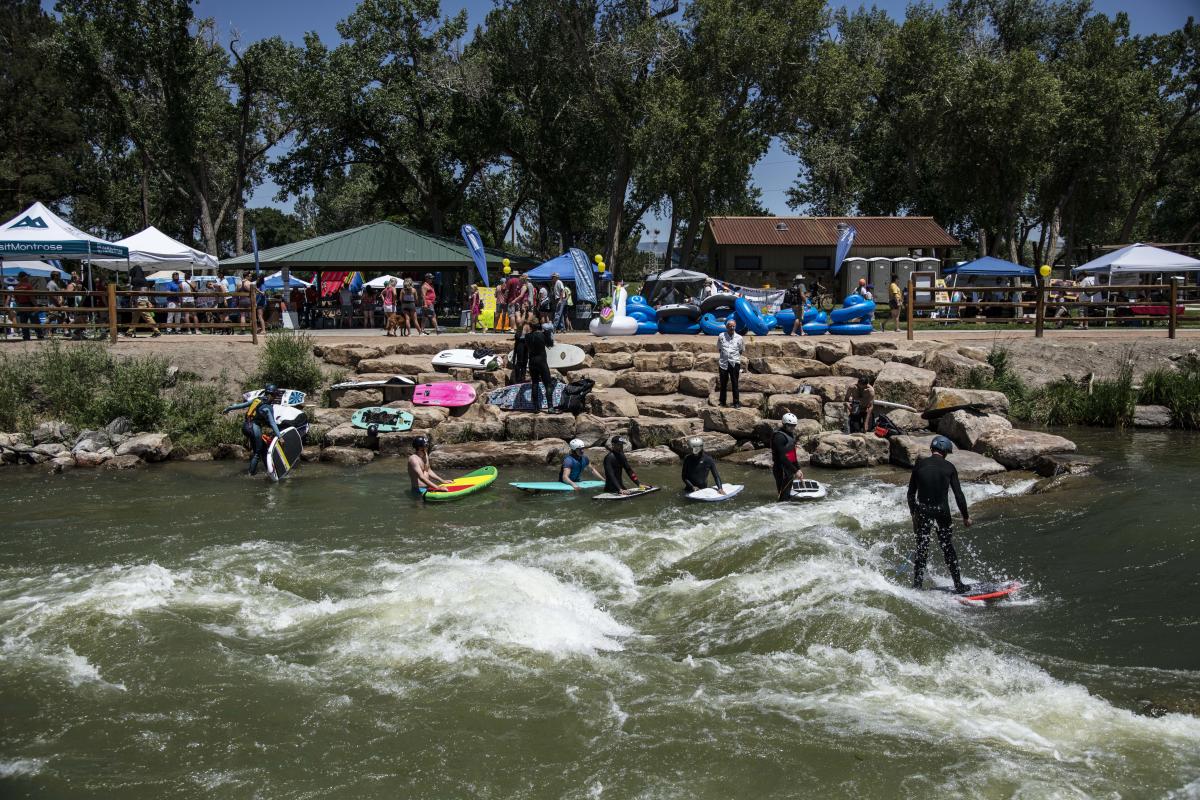 About the Montrose Water Sports Park
The Water Sports Park (WSP), located on the Uncompahgre River in Riverbottom Park in the heart Montrose's premier parks complex, consists of 1,000 feet of river channel. The WSP is one of the largest in the state of Colorado and one of the few in the U.S. to be accessible by ADA standards. Designed with all citizens in mind, from ankle waders to expert kayakers, the WSP is complemented by terraced spectator and beach areas, allowing a safe space for viewing right on the river. Sustained irrigation flows on the Uncompahgre River make the park an enticing destination through late summer, long after other parks have lost their luster.