Montrose Rotary Amphitheater
Located in a wooded area of Cerise Park near the Uncompahgre River, the Montrose Rotary Amphitheater is capable of hosting events with up to 5,700 attendees in its sloped seating area.
Event attendees can access the amphitheater by vehicle via Shanes Way or by foot or bike via the Connect Trail. Plentiful parking options are provided at existing areas within the Clifford E. Baldridge Regional Park complex, a parking area adjacent to the amphitheater in Cerise park, and satellite parking at Riverbottom Park, Sunset Mesa, and the West Main Trailhead.
Reserve the Montrose Rotary Amphitheater!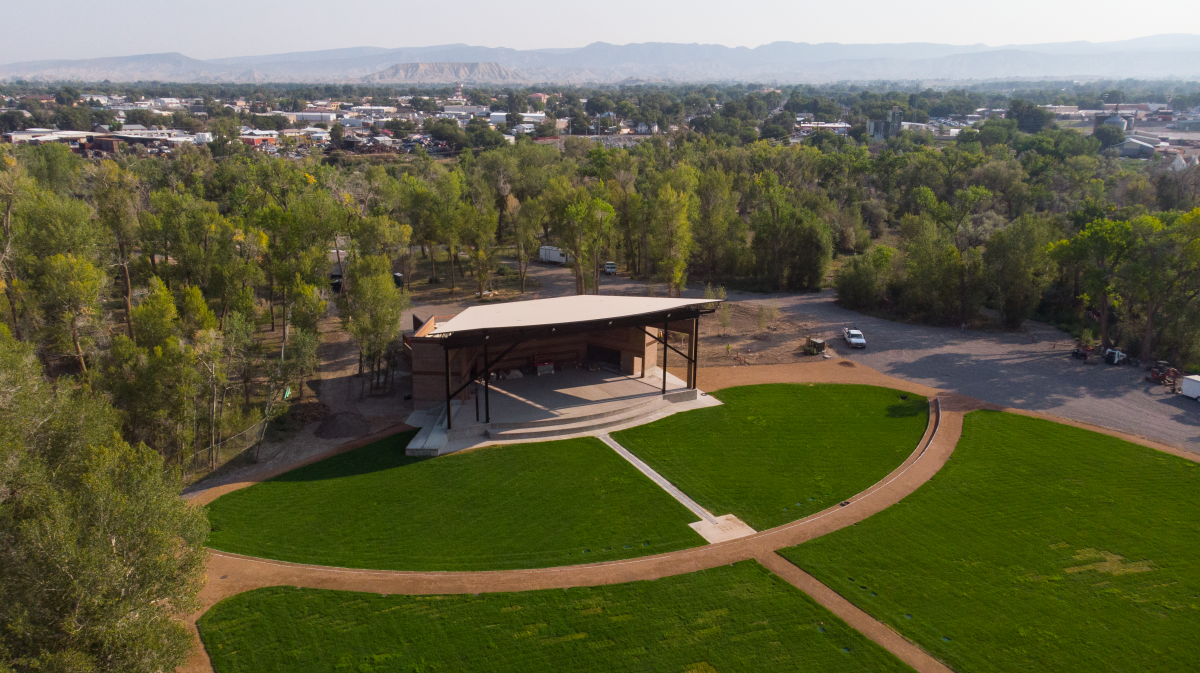 Events at the Montrose Rotary Amphitheater
Watch the Amphitheater Come to Life
Montrose Rotary Amphitheater | Located in Cerise Park