Gunnison Gorge National Conservation Area (GGNCA)
Located just northeast of Montrose, the Gunnison Gorge NCA encompasses 62,844 acres of BLM-managed lands that provide the ideal playground for outdoor adventurers of many persuasions. 

The gorge boasts world-class Gold Medal trout fishing and is also a great place for challenging and remote whitewater rafting and kayaking. The river can be reached via four hiking trails, all of which can be accessed from Falcon Road. 

The NCA also features hiking, biking, horseback riding and motorized sports adventures on primitive roads and trails that wind their way through adobe badland formations, scenic sandstone canyons and diverse native plant populations. The 20-mile single-track Sidewinder Trail snakes in and out of canyons and is an expert-level, technical trail for those on two wheels.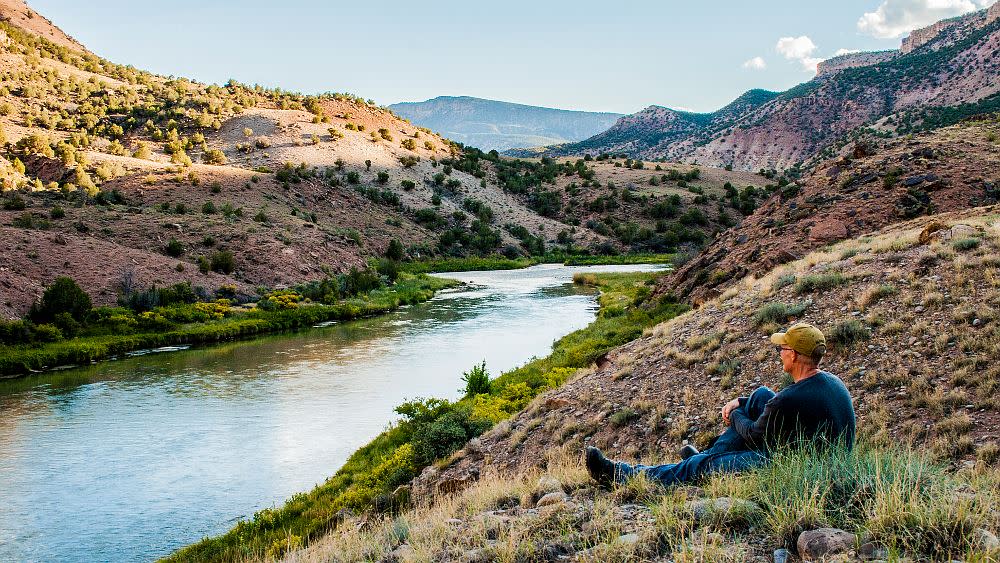 Off-route riding (for vehicles no more than 50 inches wide) is permitted in designated "open play" locations at the Peach Valley and Flat Top Recreation Areas.

Camping and picnicking areas have been established at several locations in the GGNCA and camping is allowed at designated areas within the Gunnison Gorge Wilderness Area. Besides magnificent views of the truly beautiful and rugged Rocky Mountain West, you'll also share the terrain with bighorn sheep, elk, deer, wintering bald eagles and migratory waterfowl. 

Much of the NCA is accessible year-round, making it a great location for outdoor adventure in any season.