Road Biking
in Montrose, Colorado 
Within 20 miles of town, you can find flat roads for an easy spin or long tough climbs. The Montrose area has arguably some of the best and most varied climbing terrain in the US, all within a 20-mile radius.

A dozen steep, one kilometer climbs reach to the tops of the surrounding mesas. They resemble the "walls" of famous European races but with more moderate grades ranging from 5-9%. Longer ascents include the tough six mile climb to the entrance of Black Canyon National Park (see description below). From the Park entrance station, you can opt for the fearsome three mile grunt out of the East Portal of the Gunnison that averages a knee-buckling 16%. Take good brakes for the switchbacked descent and mountain bike gearing for the climb back out of the Black Canyon. Dave Wood Road, southwest of town, offers an easier climb, five miles of stair-stepped ascent varying from 3-6%.

If you're willing to ride a century, you can climb Grand Mesa from Delta (30 miles and 5500 vertical feet) or Red Mountain Pass from Ouray (13 miles and 3400 feet of vertical). Montrose is also home to varied dirt climbs ranging from a mile to 10 miles all starting within a few miles of town.
Top Four Rides in Montrose
Here are four of the locals' favorite Montrose road rides with maps. Most rides can be varied by choosing from the network of local roads.
Black Canyon to Warner (High) Point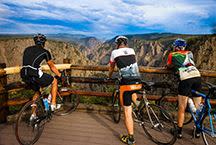 A tough climb with awe-inspiring views into the deep and dark Black Canyon.

Distance: 40 miles
Elevation: 3500 feet of elevation gain
Rating: Challenging
Map and additional information
The Town Loop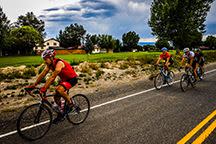 A quick 20-mile loop through subdivisions and farm fields south of town, with a brief climb over Sims Mesa. 

Distance: 12 to 35 miles
Elevation: 500 to 1000 feet in elevation change
Rating: Easy to moderate
Map and additional information
High Mesa Loop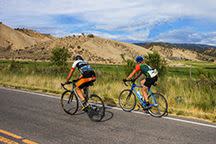 A nice tour to the town of Olathe through rural farm fields, with a few short mesa climbs on the way back to town. 

Distance: 28 to 35 miles
Elevation: Approx. 1000 feet of elevation gain
Rating: Moderate
Map and additional information
Pea Green / Delta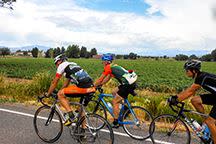 Many longer ride options are available on flat to rolling farm fields, with great views of the Grand Mesa.

Distance: 50+ miles
Elevation: Approx. 1500 feet in elevation change
Rating: Moderate to challenging
Map and additional information
Rules of the Road
Bike Safety in Montrose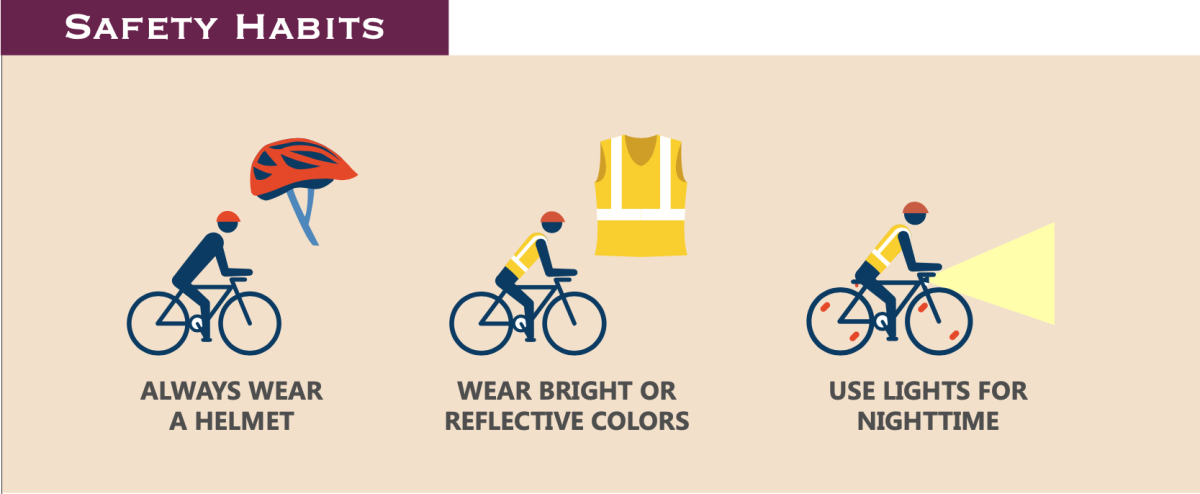 Local Groups and Resources